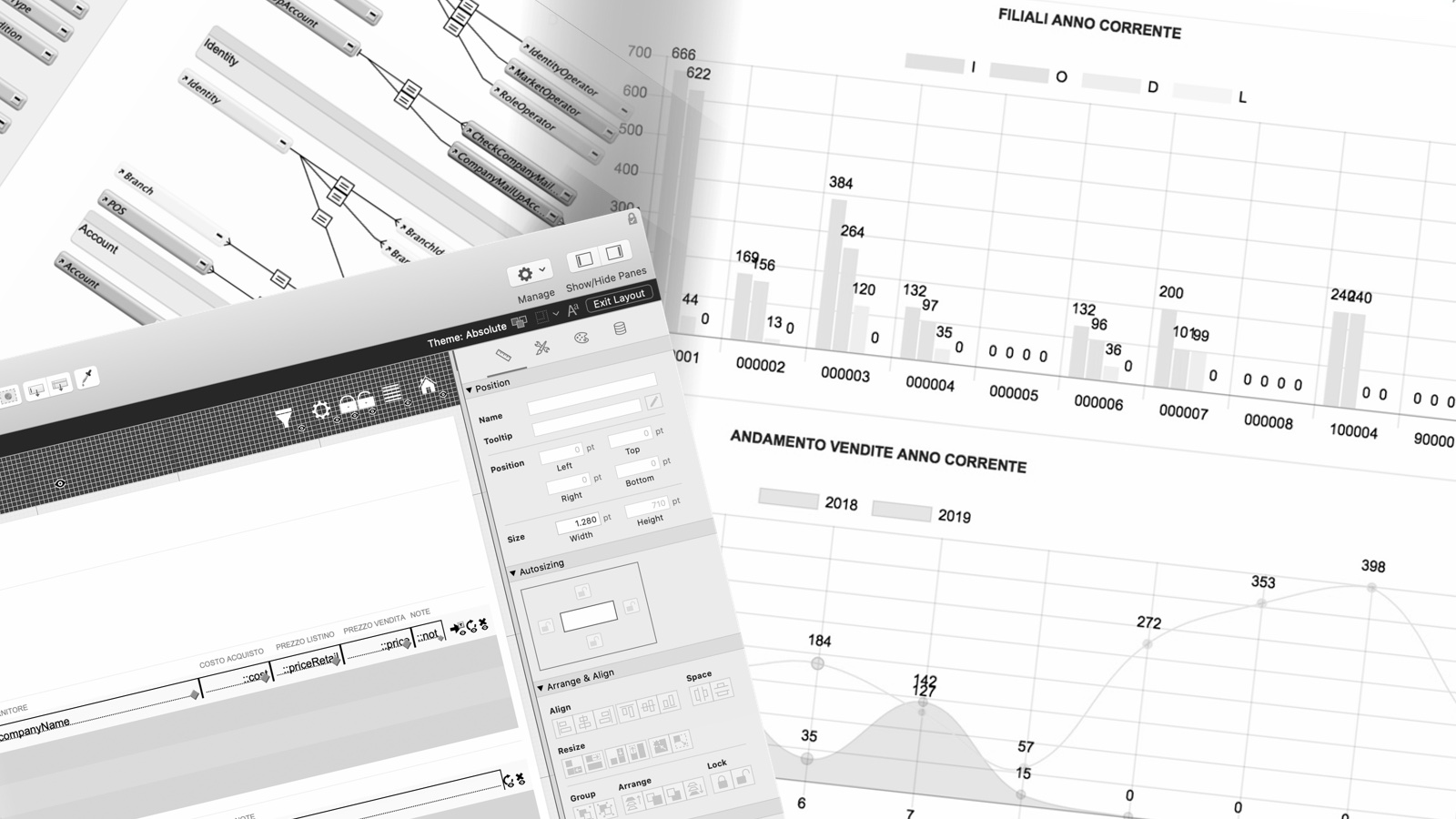 Bespoke Apps.
We build custom apps with the Claris Platform.
We build experience.
A minimalist approach is the only way to design a great app.
---
CREATIVE SOLUTIONS
What we offer is simply that: a creative vision of your problem, a 360° approach in order to better understand the needs of your reality and to guide you to the simplest and most efficient solution possible for the organization of your work.
POWERFUL AND EASY TO USE
Whatever is your necessity is, the right answer for us is always the same: performance and simplicity.
Performance means a reliable software that never abandons you, and that allows your company to have control over data, without sacrificing the ease of use.
FLEXIBILITY
We create software that has only one starting point: your needs.
FileMaker Pro is a software that allows you to shape your database according to your personal and specific needs, and that's why we chose it.
Our projects.
What can we do for you?
---